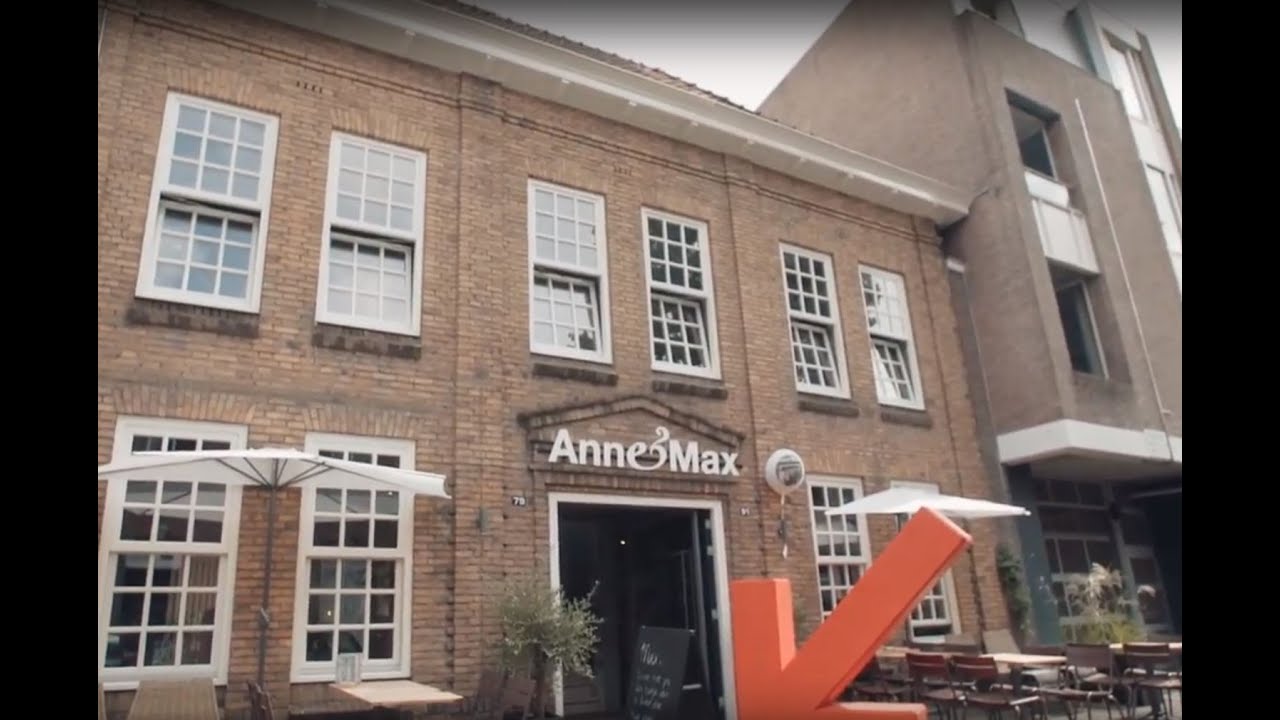 Since this week we can stop by Anne&Max at the Kleine Berg for breakfast, lunch or a drink. For those who don't already know Anne&Max: this is a fresh food coffee café, as they call it themselves. What comes first, is the 'home away from home' feeling: "The whole building has been renovated, it was quite the transformation. We want to create an atmosphere where you feel you are welcome and can hang out as long as you want."
Marc Ebus is the owner of Anne&Max Eindhoven, together with Iris Daemen. "Once this building consisted of two houses, with a steep staircase in the middle of the building. Almost everything has been remodelled and I can proudly say that it's now one of the nicest establishments in Eindhoven." Their products are organic, fair-trade and homemade as much as possible. When we take a look at the menu, we indeed notice the bio-Arabica coffee beans, baked organic sourdough bread, free-range meat and responsibly-caught fish. "We start every day with the preparation of our products. From 8:00h in the morning you are welcome for the breakfast that suits you. Maybe you want a quick croissant with a coffee or an extensive breakfast or brunch. A couple of examples, we have breakfast for two with all the trimmings, oatmeal with different toppings or how about some warm banana bread?"
From early breakfast to high wine
The lunch, high tea and high wine all look very delicious. Anne&Max serves sandwiches, baguettes, soups and salads for lunch. "We also have a seasonal salad and sandwich. Especially for our youngest visitors, we have our kids menu. For them, there will soon also be a cosy play corner." From 15:00h on, the drinks menu commences. "In terms of beers and wines, we have also opted for a number of organic brands. You can order tasty snacks such as bitterballen, flatbread with hummus and nachos." The high tea and high wine are served for a 2 person minimum, just like the extensive food platter to accompany your drinks.
Real Eindhoven heroes
On the menu there is room for real Eindhoven heroes, as we learn from an enthusiastic Marc. "We like to work with local products and producers. Like all the cheeses and charcuterie served on the De Genneper Hoeve's food platter. The vegan pies and cakes are prepared by an Eindhoven chef. You can also taste beer from local beer brewers." Breakfast, lunch and drinks work perfectly at Anne&Max. And that 'home away from home' feeling, check!